When it comes to stamped concrete, the choices are limitless. On this page we have an array of readily available and popular options.
Choices to consider when designing your stamped concrete project;
Integral Concrete
Color- Colored Concrete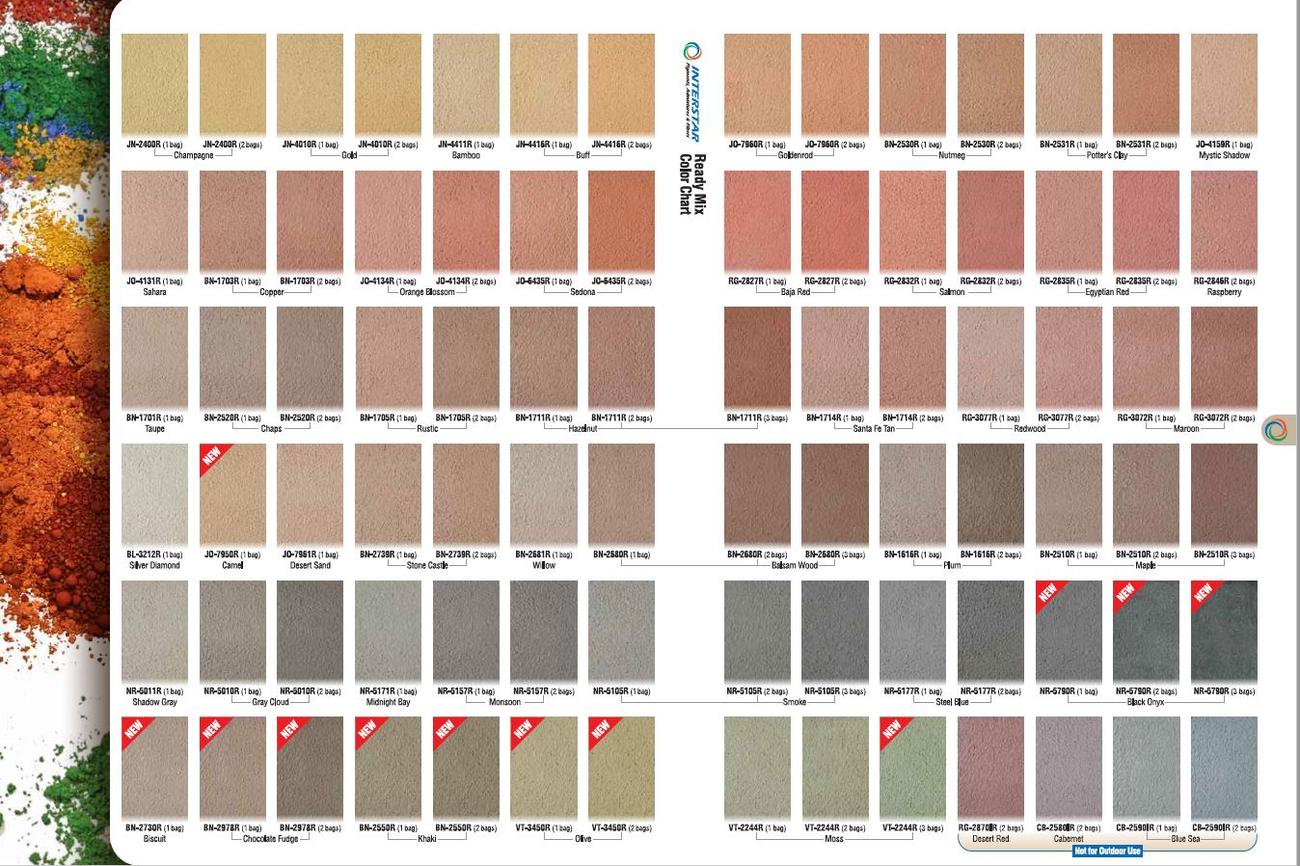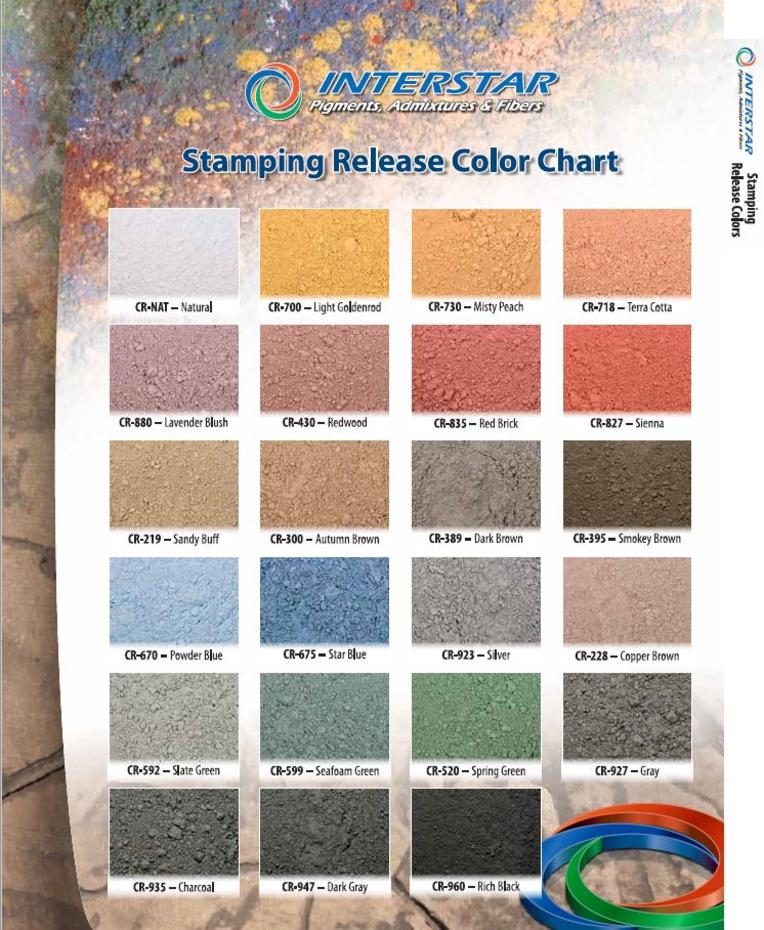 Choose whether you keep the concrete standard grey with a clear release agent or a colored release powder to highlight the impressions in the concrete. This is the accent highlighting color for your concrete and will be seen in the impressions of the concrete highlighting the grain or veins in the stamp design.
Choose from an array of stamp designs available. These a few options that are readily available. Other options are available upon request.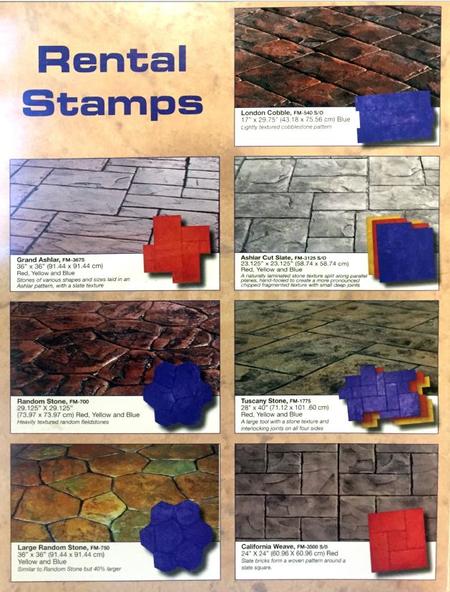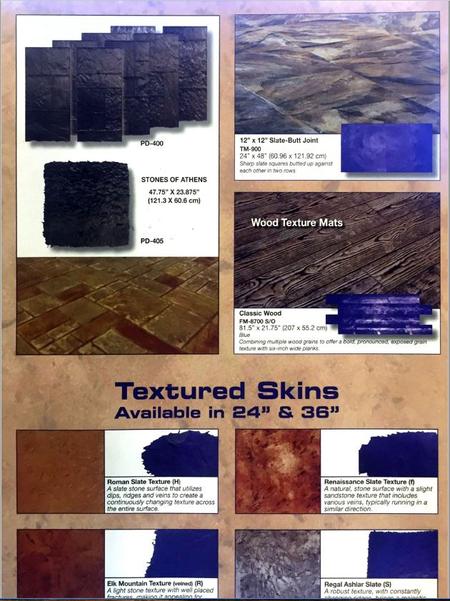 Concrete stains are used in different ways to produce alternative designs in your concrete;
Water based stains- as either an antiquing application, water based stains are used and applied to highlight the impressions and give the concrete an antiqued look. Also used to provide a variety of colors in the concrete if depth and contrast is desired.

Acid Stain- Used to burn color into the top layer of concrete to provide a base color to the concrete after the pour rather than using an integral color during.

Hand Decorative Staining- Used to highlight certain stones or stamp locations to provide a variety of color.
Penetrating Sealers are used as the finishing touch for the decorative concrete process. Applied to protect and beautify your concrete. Sealers come in matte finish, semi-gloss or high gloss finish. Anti-slip additive can be used in the sealer to provide traction on the smooth stamped surface and is highly recommended for wet or icy conditions.